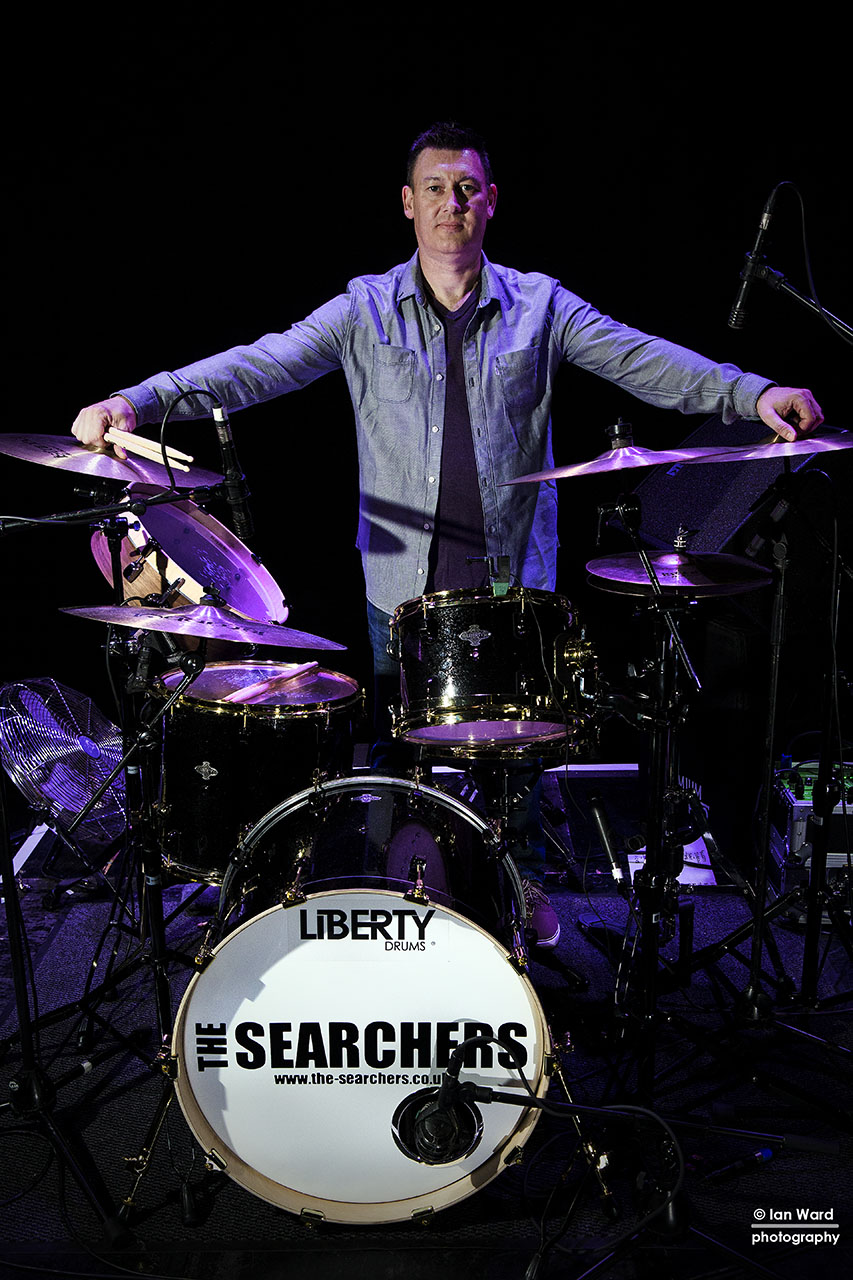 Scott joined the Liberty family in November 2016 after visiting Liberty HQ and being very impressed with the work Andrew Street and the his co-workers were producing.
Scott loved their eye for detail and their approach to building drums. It is a little different to the 'big boys' but the fact that in this demanding industry, they are celebrating their 10th anniversary, says it all.
Their roster of drummers who also endorse their drums is large, but everyone is treated the same and no one is forgotten about, which can happen at other drum companies.

Scott orderd 2 kits in black sparkle with gold hardware.

Scott took delivery of his first Liberty kit later that month, his Searchers kit. (22, 12, 16, 14x6.5snr)
In December Scott took delivery of his 2nd kit (20, 8, 10, 12, 14, 14x5,5snr) a 13x4 snare, 18x4 fast gong and a 18x8 slim kick were soon added, followed by 10, 12 & 13 concert toms.
In 2020, Scott took delivery of his 3rd Liberty kit, red sparkle with gold hardware in 24, 10, 12, 13, 16 sizes

'I have never played a kit that has so much punch, power and is as visually stunning as this Liberty kit. These drums make playing so much fun. Everything I've asked of Andrew to date has been done and nothing is too much bother. I can not explain how amazing these drums sound, look and feel to play"